This is an easy recipe for using plums that are now coming into season. At the Parish House Inn bed and breakfast we serve them as a topping for waffles, pancakes and French toast. Also delicious as a dessert....enjoy.
Chris Mason, Innkeeper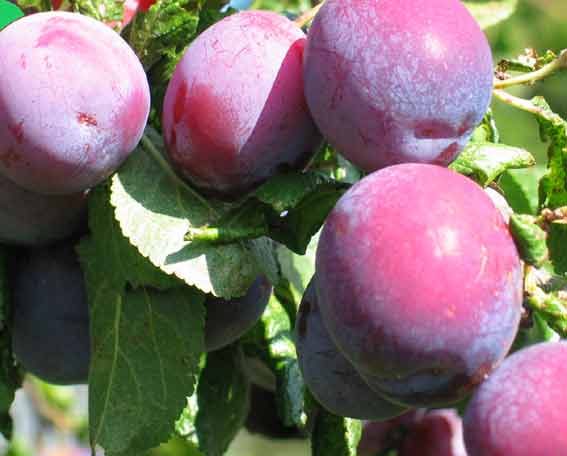 Warm Spiced Plums with Honey Cream
2 p
o
unds ripe plums, halved, pitted and cut into 3/4 inch thick wedges
1/2 cup sugar
1/2 teaspoon ground cinnamon
Heat a large skillet over medium heat. Add plums and sugar. Stir until sugar dissloves and forms a glaze and plums are tender, about 8 minutes.
Sprinkle cinnamon over plums. Serve with the Honey Cream.
Honey Cream
1 cup heavy cream
1 ( 8 ounce) carton vanilla yogurt
3 tablespoons honey
Whip heavy cream until soft peaks form. Gently beat in honey and yogurt